Books, Chapbooks, TRANSLATIONS and Anthologies
Full-length collections:
The Language of Forgetting, Sixteen Rivers Press (2018)
The Persistence of Longing, Terrapin Books (2016)

Again, Sixteen Rivers Press (2009)
Winner of the 2007 Sixteen Rivers Press Competition
Night in the Shape of a Mirror, David Robert Books (2006)
The Book of Common Betrayals, Bear Star Press (2002)
Winner of the 2002 Dorothy Brunsman Poetry Prize
Dissolving Borders, Quarterly Review of Literature Poetry Series (1996)
Winner of the Quarterly Review of Literature International Poetry Competition
Chapbooks:
The Argument Against Eternity, Mudlark (2018)
The Bone Woman, Mudlark (2017)
Snow Effects/Effets de Neige, with Nicole Courtet, Small Poetry Press (2008)
Defying the Flat Surface, The Ledge Press (2006)
Winner of The Ledge Press 2005 Poetry Chapbook Award
Life as Weather, Two Rivers Review (2005)
Editor's Prize
Deer in Berkeley, Sow's Ear (2004)
Winner of the 2003 Sow's Ear Poetry Chapbook Competition
Snow Effects, Small Poetry Press (2000)
Translations:
I Know (Je sais), translated with the author Ito Naga, Sixteen Rivers Press (2013)
Anthologies: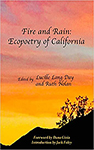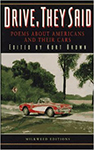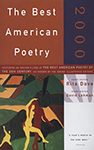 Lucille Lang Day and Ruth Nolan, eds. Fire and Rain: Ecopoetry of California. Scarlet Tanager Books (2018).
Kurt Brown, ed. Drive, They Said: Poems about Americans and Their Cars. Milkweed (1994)
Times Ten, Small Poetry Press (1996)
Rita Dove, Guest Editor. The Best American Poetry 2000.
Richard Jones, ed. Who Are the Rich and Where Do They Live? Poetry East (2000)
Andrea Hollander (Budy), ed. When She Named Fire: An Anthology of Contemporary Poetry by American Women. Autumn House Press (2008)
Andrena Zawinski, ed. Turning a Train of Thought Upside Down. Scarlet Tanager Books (2012)